The Pythagoreans' demonstration of the incommensurability of the diagonal of a square with its side marks a watershed moment in intellectual history. For the first time, human reason was elevated into a position of having access to knowledge that could not possibly be derived from sense experience. From this moment, the celebration of the power of reason became a primary force impelling the development of philosophy and the sciences. This course will trace these developments through the history of philosophy, mathematics and the sciences in the ancient world, and the subsequent impact of these ideas via a direct line between thinkers such as Pythagoras, Zeno, Eudoxus, Plato, Aristotle, and Archimedes, through to Cantor, Dedekind, Borel, Hilbert, and Gödel.
LOCATIONS: Athens and Samos island
DATES: May 22nd, 2023 – June 4th, 2023 (arrival day: May 21st)
PROGRAM HIGHLIGHTS
Indulge in the philosophy of mathematics in ancient Greece through truly original workshops and on-site seminars that will enable you to discover the extraordinary ideas of Pythagoras, Plato, Aristotle and more.
Explore the ancient side of Athens, as well as a vital, robust city-state in Classical, Hellenistic and Roman times
Marvel at the foremost masterpieces of Classical Greece, the eternal Parthenon and the exquisite Acropolis of Athens
Discover the finest and best-preserved of all classical Greek theaters, in Athens and Samos
Visit fascinating archaeological sites in the magnificent island of the N. Aegean region
SYLLABUS
Course Topics
Introduction to the Ancient Greek World, Athenian Culture and Politics
Pythagoras, Parmenides, Zeno
Introduction to Socrates, Plato's Philosophy of Mathematics
The Mathematization of Natural Science: Plato's Timaeus
Aristotle's Philosophy of Mathematics
The Role of Reason in Ancient Thought
Pythagorean Astronomy, Mathematics and Philosophy
Hilbert's Program
The Philosophy and Foundations of Mathematics in the Nineteenth Century
From Aristotle to Dedekind
Number Theory, Geometry, and a First Look at the Notion of Proof
FACULTY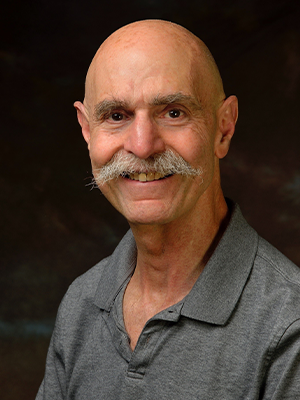 SCOTT WEINSTEIN
Scott Weinstein is Professor of Philosophy, and of Computer and Information Science, and Mathematics at the University of Pennsylvania. He received his Ph.D. from The Rockefeller University in 1975. Scott specializes in logic and the philosophy of mathematics.
MICHAEL VAZQUEZ
Michael Vazquez is Teaching Assistant Professor of Philosophy at the University of North Carolina at Chapel Hill and Director of Outreach at the Parr Center for Ethics. He received his Ph.D. in Philosophy from the University of Pennsylvania and specializes in ancient Greek and Roman philosophy.
BRIAN REESE
Brian Reese is Assistant Professor of Philosophy at the University of Central Florida. He received his Ph.D. from University of Pennsylvania. Brian specializes in ancient Greek and Roman philosophy.
PERKS & OPTIONS
What is included in this program?
3 U.S. credits
Accommodation in hand-picked and well-located superior class hotels
Breakfast and lunch
Professionals e.g. licensed guides, lecturers, and tour managers
Entrance fees to museums and archaeological sites
All land and sea transportation included in the itinerary of the specific program
Information material
Local taxes
Transport to and from the airport in Greece
Optional
Airfares to and from Greece
Travel insurance
Any custom request
*to travel to Greece, US passport holders do not need a visa, but please check that your passports are eligible for at least 6 months from June 4th 2023.
RATES
!! DEADLINE EXTENDED !! APPLICATIONS UNTIL: March 25th, 2023
Participation cost:
– € 4,510.00 including 3 US credits
– € 3,910.00 without credits
Download the application form below and email it to [email protected]